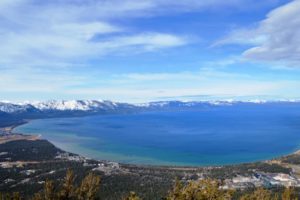 Filled with more than thirty-nine trillion gallons of Sierra snow melt and pushed a mile into the Nevada and Californian skies, Lake Tahoe is the largest alpine lake in the US. It is also one of the oldest vacation playgrounds in the country. For many years, Lake Tahoe has been drawing travelers to its shores from the Native Americans to the timber cutters and trappers. Today you will find casinos, taverns, and lodges all around this lake's shoreline catering to different visitors and locals alike. Here are the top must-see attractions in Lake Tahoe.
Kings Beach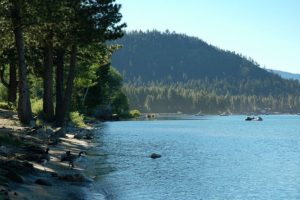 Take a 4-hour drive to the shores of Kings Beach when you are ready for alpine magic. This beach was named after Joe King, a local card shark who developed some of the lodgings in the lake with his winnings.
Pope Beach
Pope Beach is another beach located on Lake Tahoe's southern shore. At the historic Camp Richardson, you can create life long vacation memories under the towering pines.
Taylor Creek Visitor Center
Taylor Creek Visitor Center is a great open-air classroom for the family. It features interpretative walks like the Rainbow Trail and an underground chamber that gives its visitors a unique view of the environment. Once you have warmed up your legs at this center, take in the majesty of the nearby state parks. Follow the spectacular Rubicon Trail at DL Bliss State Park. It runs high above Lake Tahoe's deepest water and dips down to selected coves. It is a 6 ½ mile trail that twists through forests of mountain dogwood, cedar, and aspen. Another park is the Emerald Bay State Park which is home to the Eagle Falls Trail – a 2-mile hike where you can take in some of the country's finest views.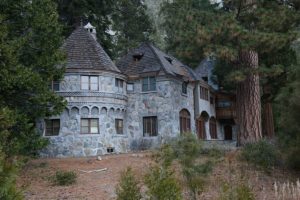 Vikingsholm
Vikingsholm is Tahoe's hidden castle and was inspired by the architecture and legends of Scandinavia. This 38 room summer room was built from the Lake's stone and timber by Lora J knight who brought in about 200 craftsmen. Today Vikingsholm operates as a fairy tale of indie and museum into this lake's past.
South Lake Tahoe
South Lake Tahoe is the Lake's largest town. Here you will enjoy the creature comforts or hang out on the beaches. The heavenly mountain is an adventure playground in the summer months and a ski resort in winter.
Lake Tahoe is also a place of shifting moods. Drive up the eastern shoreline when you are ready to explore this lake's raw beauty. Whether you are looking for crystal clear coves or snow-capped peaks, pockets of pure solitude or places to bond with loved ones, Lake Tahoe has it all.